---
---
---
K106
17,Pecherskiy Spusk
---

The 5th floor without the elevator.

---

This demi-luxe 1-room apartment consists of one room, a kitchen, a bathroom, a toilet and a corridor. There is a balcony. The apartment is fully furnished and equipped with everything necessary for staying there: kitchen utensils (sauce-pans, frying pans, dishes, plates, cups, glasses, a corkscrew, a tin-opener and so on), bed-linen, towels, soap, toilet paper, an iron. It has a TV-set, digital cable TV, a phone, a fridge, an electric kettle and a washing machine, Internet.

The furniture: two big folding sofas and a wardrobe.
Hot water in Kiev is available round-the-clock.
Bed linen changing and flat cleaning is done once a week or can be made more often by your request for the additional fee.

---

If you are interested in renting the apartment, please, e-mail us to alphaagency@ukrpost.ua
---
1-room apartments in Kiev
2-room apartments in Kiev
3-room apartments in Kiev
4-room apartments in Kiev
Apartments in Simferopol
Apartments in Crimea
1-room apartments in Yalta
2-room apartments in Yalta
3-room apartments in Yalta
Apartments in Alushta
Apartments in Sevastopol
Apartments in Odessa
Apartments in Nikolaev
Apartments in Lviv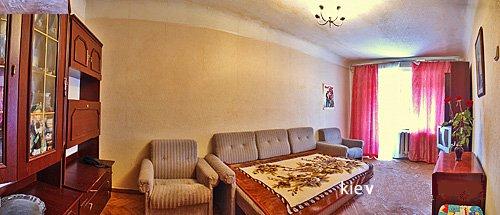 Bedroom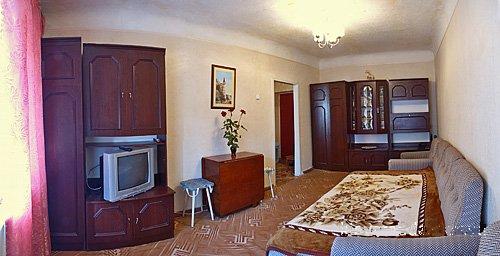 Bedroom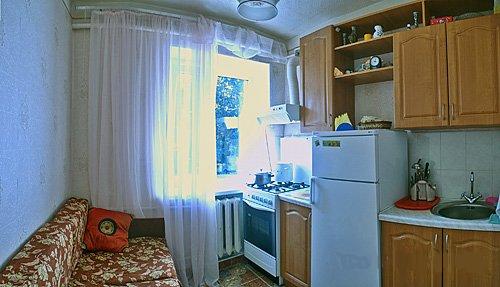 Kitchen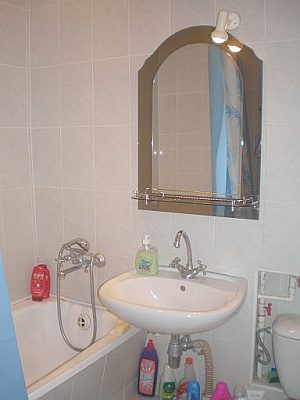 Bathroom
The apartment is situated in the Pechersk district (Big centre) in the next building to the metro station Klovska. It takes a 7-minute ride by taxi or 10 minutes by Metro from the main street - Kreshchatyk.



Click here to see the Metro map



If you are interested in renting the apartment, please, e-mail us to alphaagency@ukrpost.ua